May 2019
The Play the Brain for Change Teleconference continues

Join in the revolution to transform trauma treatment, end emotional pain for good, and get your clients to resolution. May's teleconference features Emotional Pain Intervention for PTSD, updating Trauma Memories with Therapeutic Memory, and reconsolidation using EPI ® RETUNE steps.

As a bonus Teleconference participants can immediately download Dr. Michas' new book Play The Brain For Change: How to Activate the Vagus Nerve and Use Neuroplasticity for Quick and Lasting Change.

Calls scheduled for 6th, 13th, 20th, and 27th of May

3 Day Introduction To Emotional Pain Intervention (EPI®): Brain-Changing Conversation Keys to Transformation

Emotional Pain Intervention (EPI®) provides treatment guidelines for facilitating brain-based transformational and incremental change. With this course you will become more skilled in facilitating real change on an experiential and emotional level, rather than just hoping cognitive insight will lead to change.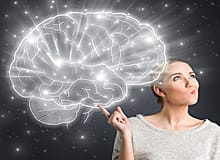 MindWorks Psychology, LLC is unique in that it offers new and innovative Brain-Based Coaching Services, involving step-by-step instruction on neuroscience to promote rapid changes in emotions, behaviors, thoughts to achieve optimal nervous system balance, stress proof your brain and body, clear heartbreak, reach peak performance in career and relationship.