April 2020 'The Play the Brain for Change Teleconferences'


Discover the secret ingredients for having brain-changing conversations, get qualified to begin using Emotional Pain Intervention (EPI®) with your clients to accelerate brain-based healing and transformation. You will learn specifics on how to explain the brain to clients, target brain-based problems for resolution, use Play the Brain for Change interventions to direct neuroplasticity, rewire and update prior learning and memories.

As a bonus Teleconference participants can immediately download Dr. Michas' new ebook Play The Brain For Change: How to Activate the Vagus Nerve and Use Neuroplasticity for Quick and Lasting Change.

 If you can't make the calls, you will get the recordings.

3 Day Introduction To Emotional Pain Intervention (EPI®): Brain-Changing Conversation Keys to Transformation

2020 Training Dates:

Emotional Pain Intervention (EPI®) provides treatment guidelines for facilitating brain-based transformational and incremental change. With this course you will become more skilled in facilitating real change on an experiential and emotional level, rather than just hoping cognitive insight will lead to change.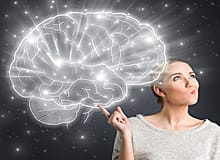 MindWorks Psychology, LLC is unique in that it offers new and innovative Brain-Based Coaching Services, involving step-by-step instruction on neuroscience to promote rapid changes in emotions, behaviors, thoughts to achieve optimal nervous system balance, stress proof your brain and body, resolve heartbreak, reach peak performance in career and relationship.