Using Neuroscience to Clear Heartbreak
Three Day Training:Register Here / 1 Day Course Option (For Repeaters Only): Register Here
If you're anything like me you see a number of clients in deep emotional pain and stuckness due to relational pain, post-romantic stress, or what's referred to as Heartbreak. Many psychotherapists I surveyed were deeply concerned that talking about client's break-up was actually making them worse and more love-stuck. Brain science offers us a new conceptualization of client problems, but practical applications are still far from clear.
In this training, you'll see how the latest neuroscience offers us a powerful new understanding of how to approach heartbreak and better yet, get it to stop. Attend the three-day training to learn how to Clear Heartbreak with neuroscience using the Emotional Pain Intervention (EPI®) framework developed by Dr. Elizabeth Michas.
Training Overview
You will receive user-friendly overview of the benefits of using Neuroscience in psychotherapy to end HEARTBREAK featuring some evidence-based steps for promoting brain change. Learn the key ingredients for sessions to clear and eliminate the painful effects of HEARTBREAK using an integrative whole-brain-based approach. You'll obtain ways to reach the Emotional Brain in your work as a psychotherapist for more rapid, deeper, and lasting change in your clients.
Primitive/Emotional Brain is biologically wired for loving relationships, so romantic breakups can disrupt motivational, attachment and social engagement systems. In this training you'll get skilled in how to assess and reset these systems with key interventions to promote an optimal brain and nervous system functioning. This training will illuminate some of the "magic" of brain and life changing power therapies as it relates to clearing traumatic impressions, troubling emotions and trauma-based meanings and/or schemas. If already using brain science in psychotherapy, you'll get more practical application tools emphasizing neuroscience principles such as therapist-directed neuroplasticity and memory reconsolidation to erase painful memories of love gone wrong.
Does knowing more about the brain make us better psychotherapists? I believe it does, and MindWorks Psychology trainings emphasize using neuroscience to applied practice methods that you can take away and start doing immediately. You will learn integrative practical tools for being intentionally brain interventional, that you can go back home and use with your clients and in your personal life. Yes, you can do it now, learn to stop emotional pain and free your client's from Heartbreak.
This training is for Mental Health professionals only!
2017 Training Schedule
October

Friday, October 27, 2017 12 noon CST until 7:00 pm (Lunch included)
Saturday, October 28, 2017 9:00 am – 6:00 pm (Lunch included)
Sunday, October 29, 2017 9:00 am – 4:00 pm (Lunch included)
Registration
Fee for the entire course is $697.
Take advantage of Early Bird discount of $100 off by registering by October 13, 2017. Use Promo Code EARLYBIRD when registering.
For those registering early and have taken previous courses with Dr. Elizabeth Michas can qualify for additional discount of $100 off. Use Promo Code EARLYREPEAT when registering.
Repeaters can take a 1 day of the course option for $150.
Fees for each course must be paid at the time of registration.
Three Day Training:Register Here
1 Day Course Option (For Repeaters Only): Register Here
Or, if you prefer, send a check to:

MindWorks Psychology, LLC
235 Carmel Drive
Ft. Walton Beach, FL 32547

CEUs must be paid at the time of the workshop.
CEUs Available
MindWorks Psychology will provide 21 continuing education contact hours for LMHC, LCSW, LMFT and Psychologists. MindWorks Psychology, LLC (#50-19776) is approved by Florida Board of Psychology, Florida Board of Clinical Social Work, Marriage & Family Therapy and Mental Health Counseling to provide continuing education.
Emotional Pain Interventions to Clear Heartbreak: A Brain-Based Coaching/Consultation Teleconference Call (6 Calls Total)
Check out this convenient, economical offer to continue to receive on-going training for using Neuroscience to End Heartbreak. One-on-one Consultation Calls with Dr. Michas run $150/hour making the following offer an over half-price savings.
Tuition Cost: Teleconference tuition $447. Limited to only 7 participants.
(Recommended for those who have previously attended MindWorks Psychology Clear Heartbreak Workshops or Introduction to EPI who will received $100 discount off $447 tuition cost – PROMO CODE: REPEAT).
EMOTIONAL PAIN INTERVENTIONS to CLEAR HEARTBREAK: A Brain-based Coaching/Consultation Teleconference Call
Those who obtain on-going consultation after taking certification or training courses report greater success. Reinforce your learning and clinical application of integrative techniques for updating the emotional brain after HEARTBREAK. Freeing the SEEKING system to beneficial/possible, using the Therapeutic Brain Alliance, CARE and PLAY systems, to turn off FEAR, RAGE, LUST, PANIC-GRIEF systems that are producing emotional pain and heartache. Learn to use evidenced-based brain science methods, intentionally and interventionally to play the brain as an organ for transformational change. Review of therapist's adherence checklist for the keys to include in sessions, to check and maximize your work with clients. Teleconference will provide opportunity to see what others are doing to generate income with an EPI®-Clear Heartbreak niche practice and specific marketing plan.
2017 Teleconference Schedule
Teleconference call every Tuesday at 7 pm CST – calls are recorded so you can review them or listen at your convenience. You may send in your comments and questions to be addressed on the teleconference.
First call begins October 31, with calls scheduled for November 7, November 14, November 21, November 28, December 5 (6 weeks).
Register For The Teleconference Call Now!
Cancellation Policy
You may cancel your registration and forward toward a future training, or by special request, receive a tuition refund less a cancel administrative fee of 10% of the total tuition. Occasionally, changes are made due to unforeseen circumstances. MindWorks Psychology, LLC will do everything possible to ensure participant satisfaction, Dr. Elizabeth Michas' liability is limited to the tuition fee.
What Others Are Saying
I wanted to share a super training opportunity offered by Dr. Elizabeth Michas. I attended her previous workshop. The best part of the training was learning specific and effective interventions to use in my work. My practice has been revitalized due to the information learned in this training.
Felicia G., LMHC

She understands the RRT process and can explain how it can be so effective in light of recent findings in brain science. I had many 'ah ha' moments (so that's why it works!) and feel the work I am doing with clients now is more effective and has much better outcomes. I have a better understanding of how to reach my clients and feel better about what I am able to do for/with clients. For me, Elizabeth's training was instrumental in helping me make the shift from therapist to RRT practitioner. I traveled from Chicago to Florida and it was well worth it to me and my practice. I highly recommend Elizabeth's training and if you are debating whether you need another training, I say attend this one.
Lorie J., MS, LCPC, CH, RRT
Training Location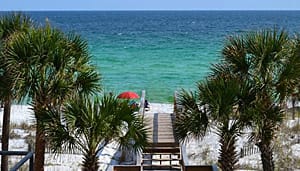 Travel and accommodations costs are not included and should be made independent of course registration.
The training will be held at The Breakers on Okaloosa Island in Fort Walton Beach, FL.
The Breakers
381 Santa Rosa Blvd.
Fort Walton Beach, FL 32548
Phone: (850) 244-9127
http://www.breakersfwb.com
Contact: Laura Finnegan – Ask for special rate
If you prefer to stay at a local hotel, the Courtyard Fort Walton Beach – West Destin and the Best Western are located within walking distance of our training.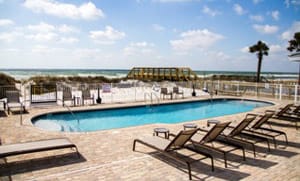 Courtyard Fort Walton Beach-West Destin
414 Santa Rosa Blvd
Fort Walton Beach, FL 32548
Phone: (850) 244-2222
Contact: Irene Lopez at Irene.Lopez@marriott.com – Receive 15% Off
Best Western – Okaloosa Island
380 Santa Rosa Blvd
Fort Walton Beach, FL 32548
Phone: (877) 243-9444
www.bestwesternfwb.com