Brain-Based Hypnotherapy Basic Training
Basic Hypnotherapy CourseReserve Your Spot / Advanced Hypnotherapy Course Reserve Your Spot Get $100 off by using the promo code: EARLYBIRD!
Recent neuroscience breakthroughs have mental health providers interested in becoming versed and skilled in brain-based psychotherapy. Plan to get comfortably skilled in what there is to do in therapy sessions facilitated by hypnosis after learning some key neuroscience concepts. Explore ways to reach the Emotional Brain (new neuroscience term for subconscious) in your work as a psychotherapist for more rapid, deeper, and lasting change in your clients.
Understand more about how and why hypnosis is the ideal accompaniment for teaching clients about how the mind works and it's relationship to the brain and body. Specific emphasis will be on the review of history, concepts, definitions and misconceptions of hypnosis, ethical use, diagnostic considerations, and how language (words) and imagery (pictures) influence the emotional brain. This basic introductory level workshop will be both didactic and experiential with an emphasis on acquiring neuroscience background for implementing hypnosis skills to use in your clinical practice.
After learning the neuroscience behind hypnosis for facilitating transformational change, this workshop will introduce some common factors research for effective psychotherapy. Next, participants will be acquiring the basic practical skill for reaching emotional brain with coached practice in facilitating connection (with language and paralanguage) and hypnotic induction techniques.
Emphasis on the proper use of intentional, multilevel language to connect and effect clients toward accelerated brain-based change. The participants will have opportunity to see and practice the use of activators for self-hypnosis and other inductions.
Come learn the advantages of using a neuro-scientific approach to hypnotherapy as a powerful tool for brain change.  Dr. Elizabeth Michas, a Florida licensed psychologist and Certified Master Practitioner of Rapid Resolution Therapy and Advanced Clinical Hypnotherapy is the instructor for the course. Dr. Michas will review the basics of hypnosis, plus the key ingredients in brain-changing conversations. She will emphasize exactly what to do in sessions to maximize therapist directed neuroplasticity, and emotional pain intervention.
See and experience how and why integrative tools such as hypnotherapy boost therapy efficacy by as much as 70%. You can begin integrating these brain-based methods into sessions immediately to maximize evidence-based results, satisfied clients, and increased effectiveness as a therapist.
This training is for Mental Health professionals only!
2018 Training Schedule
January
Thursday, January 25, 2018 at 9 am (CST) – 7 pm (Lunch included)
Friday, January 26, 2018 at 8 am (CST) – 8 pm (Lunch included)
Saturday, January 27, 2018 at 8 am (CST) – 1 pm (Lunch included)
Note extended time schedule to allow for time to practice your skills. Refreshments will be available throughout the day and lunch will be provided.
Limited to the first 10 registrants, so register early!
Registration
Fee for the entire course & CE credit is $799. Take advantage of Early Bird discount of $100 off by registering four weeks prior to the training course.
Promo Code: EARLYBIRD
Fees for each course must be paid at the time of registration.
Or, if you prefer, send a check to:
MindWorks Psychology, LLC
235 Carmel Drive
Ft. Walton Beach, FL 32547
CEU Information
Brain-based Hypnotherapy Basics Course and Brain-based Advanced Course participation together fulfills the basic training requirements toward the 50 hours recommended by Florida Board of Professional Regulations to practice hypnosis. The training also meets standards of the National Board for Certified Clinical Hypnotherapy for professionals seeking certification by the board.
Continuing Education credit for this program is awarded by Commonwealth Educational Seminars (CES) for the following professions:
Psychologists: Commonwealth Educational Seminars (CES) is approved by the American Psychological Association (APA) to offer continuing education credit programs. CES maintains responsibility for this program and its content. Psychologists receive 25 hours of continuing education credit upon completing this program.
Social Workers: CCES, provider #1117, is approved as a Provider for Social Work Continuing Education by the Association of Social Work Boards (ASWB) www.aswb.org, through the Approved Continuing Education (ACE) program. CES maintains responsibility for the program. ASWB Approval Period: 10/5/15 through 10/5/18. Social Workers should contact their regulatory board to determine course approval.
Social Workers participating in this course will receive 25 clinical continuing education clock hours.
Licensed Mental Health Counselors/Licensed Professional Counselors: Commonwealth Educational Seminars (CES) is entitled to grant continuing education credit for LMHCs/LPCs in the following states: AZ, AR, CA, CO, CT, DE, FL, GA, HI, ID, IL, IN, IA, KS, KY, ME, MA, MO, NE, NH, NJ, NM, NC, OR, PA, RI, SC, SD, TN, UT, VT, VA, WA, WI, WY. CES maintains responsibility for this program. LCPCs/LPCs completing the program will receive 25 continuing education hours of credit.
Licensed Marriage and Family Therapists: Continuing education credit for Licensed Marriage & Family Therapists is awarded in the following states: AL, AR, AZ, CA, CO, CT, DC, DE, FL, GA, HI, ID, IN, IA, KS, ME, MD, MO, MT, NE, NH, NJ, NM, NC, OR, PA, RI, SC, SD, TN, UT, VT, VA, WA, WI, WY. CES maintains responsibility for this program. Marriage and Family therapists completing this program will receive 25 CE hours of credit.
Become a National Board Certified Hypnotherapist
Become a National Board Certified Clinical Hypnotherapists (NBCCH). There are several ways they can receive an application for certification by NBCCH:
1. Obtain an application through NBCCH's website at: http://www.natboard.com/index_files/Page358.htm
2. Request an application by emailing: admin@natboard.com
If you need assistance or have questions, please call Ron Klein at 301-608-0123.
What Clients Say
"Amazing, user friendly way of working with clients, Dr. Elizabeth presents a balance of training, educational model, and practice that allows you to embody the brain-based hypnotherapy skills."
Jean Griffis, Ph.D., Maryland
"The brain-based hypnotherapy training solidified concepts & practice. It allowed time to process, participate and learn from Dr. Michas as well as other participants. I have developed useful tools to share with others: clients, co-workers, supervisees."
Karen S. Lovvorn, LPC, Birmingham, AL
"A lot of positive experiences with this training. The location provides a natural, calming atmosphere. Dr Michas is an excellent instructor who ensures everyone is comfortable with what's being taught. I'm excited to have a new, pragmatic way of explaining to clients both how they experience pain and how they can heal based on brain science"
Nathan Kerr, LPC, Dacula, GA
Professionally, I must say that I have put what I learned from you to use right away after training, and I am so much more comfortable using hypnosis every day and haven't had a script in my lap since your class! It was so beneficial and made me much more confident and capable of using RRT and hypnosis effectively. I am so grateful to have found you and hope to be able to join you in your beautiful condo again for training when things slow down a bit for me."
Trish Adams, LCSW, Port Orange, FL
Cancellation Policy
You may cancel your registration and forward toward a future training, or by special request, receive a tuition refund less a cancel administrative fee of 10% of the total tuition. Occasionally, changes are made due to unforeseen circumstances. MindWorks Psychology, LLC will do everything possible to ensure participant satisfaction, Dr. Elizabeth Michas' liability is limited to the tuition fee.
Training Location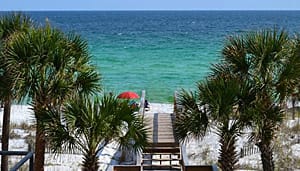 Travel and accommodations costs are not included and should be made independent of workshop registration. Options for accommodations are listed below.
The training will be held at The Breakers on Okaloosa Island in Fort Walton Beach, FL.
The Breakers
381 Santa Rosa Blvd.
Fort Walton Beach, FL 32548
Phone: (850) 244-9127
www.breakersfwb.com
Contact: Laura Finnegan – Ask for special rate
If you prefer to stay at a local hotel, the Courtyard Fort Walton Beach – West Destin and the Best Western are located within walking distance of our training.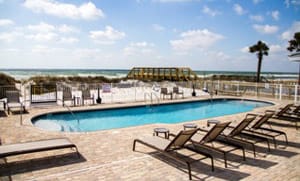 Courtyard Fort Walton Beach-West Destin
414 Santa Rosa Blvd
Fort Walton Beach, FL 32548
Phone: (850) 244-2222
Contact: Irene Lopez at Irene.Lopez@marriott.com – Receive 15% Off
Best Western – Okaloosa Island
380 Santa Rosa Blvd
Fort Walton Beach, FL 32548
Phone: (877) 243-9444
www.bestwesternfwb.com