Introduction to Emotional Pain Intervention (EPI®): Brain-Changing Conversation Keys to Transformation
Reserve Your Spot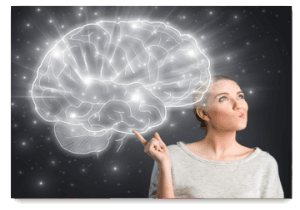 Emotional Pain Intervention (EPI®) provides treatment guidelines for facilitating brain-based transformational and incremental change. While most neuropsychologists focused their efforts in performing assessments of what was damaged or wrong in the brain, Dr. Michas was curious about how to facilitate positive growth and neuroplasticity and creating a brain-based approach to psychotherapy. With the influx of neuroscience research in the 90's Decade of the Brain, she began taking a look at what's going right with the brain, how it naturally changes and talking to clients about what our human brains do for better or worse. That led to applying brain science to clinical practice interventions to conditions that can be improved for clients.
Dr. Michas utilizes the recent advances in both neuroscience and brain imaging to inform interventions of therapists who wish to promote functional and structural brain change for clients. We now know more about how the mind can change the brain and vice-versa. Dr. Michas' EPI® was motivated by the belief that the latest research in these areas should inform and guide our best practice; hence the EPI® approach incorporates integrative psychotherapy research to make psychotherapy effective. New cognitive and affective neuroscience keys to promote brain change in and outside of psychotherapy are also utilized by Dr. Michas. The brain science breakthroughs of the last decade not only inform therapist's interventions, but move clients into being their own brain-change agents.
Therapists recently introduced to this EPI® describe it is as a simple yet powerful model to use in sessions. This New theory of the whole brain in mind (TOP, MIDDLE, BOTTOM) as it is presented with many practical examples and applications, engages clients interest, motivation, and curiosity. The visual diagram of the Playing the Organ heuristic makes neuroscience understandable for both therapists and clients. Therapists appreciate having a practical, user-friendly guideline for intervention grounded in neuroscience research. Just as a pain management physician might intervene on physical pain complaints, i.e. deadening a nerve or blocking it from firing, neuroscience breakthroughs in the last few decades allow psychotherapists to intervene on emotional-action networks of the primitive-emotional or BOTTOM brain.
Dr. Michas trains psychotherapists to view and retool themselves to become interventionists empowered to take neuroscience breakthroughs and utilize them to do psychotherapy change work. Rather than merely providing emotional pain intervention, she trains them to take on a new role as a neuropsychotherapist intentionally targeting brain function and structure. This Emotional Pain Intervention (EPI®) starts with re-conceptualizing client's presenting problems as being caused by something the human's brain has been doing. Understanding that common organ malfunctions are largely due to the human brain's evolutionary, developmental neuro-architecture or sculpting is key. Understanding brain's design features with innate, automatic responses, equipment for survival-based responding systems (for threat/danger detection, as well as attachment or social engagement) and a multitude of processing capabilities (TOP to BOTTOM, fast/slow, right and left) is also taught by Dr. Michas. Empowered by the utilization of the brain-based approach, EPI® visual "Playing the Organ" heuristic and a theory of whole-brain in mind to guide them, psychotherapists have a new paradigm and reframe for client's presenting problems and promote symptom relief.
Despite evolution of consciousness/rationality, our BOTTOM (primitive-emotional) and MIDDLE brains continue to exert influence over us. Contrary to the popular myth that we use only a very small part of our brains, we do in fact use our whole brain. No organ in the body, including the human brain, goes under-utilized. Much has been learned about the brain's conscious and non-conscious processing systems and capabilities but we still have limited awareness to all the internal workings of the brain; it often plays itself and us. About 91-95% of the brain's processing and responding is done in less than half a second and is thus outside of our conscious awareness. While most therapy aims at the conscious mind/intellect, the EPI® model intervenes with more than just TOP Brain and was developed to keep the whole brain in mind for intervention. A whole-brain approach to therapy and intervention is much more effective than utilizing just a TOP down, cognitive approach. All the strategies/tools/interventions used in EPI® are developed to reach and engage TOP, MIDDLE and especially the BOTTOM, which is the primitive-emotional/automatic brain that automatically plays our bodies, emotions, and habits based on prior learned associations and experiences.
With EPI®, you will be taught several things including (1) how to foster both an awareness and appreciation for how harnessing the brain's natural workings can be an interventional tool, (2) a specific language to reframe the client's problem as being more brain-based and that can lead to more rapid and effective therapy, and (3) how neuroscience terms such as neuroplasticity, neurogenesis, mirror neurons, attention density, integration and memory reconsolidation not only theoretically support interventional keys but additionally offer increased promise for future of psychotherapy. With EPI®, you will become more skilled in facilitating real change on an experiential and emotional level, rather than just hoping cognitive insight will lead to change.
Utilization of the Emotional Pain Intervention (EPI®) approach significantly enhances clients ability to promote their own neuroplasticity (brain changing) abilities. They learn to connect with new understanding and form a whole brain alliance which enables them to begin to play their whole brain for a change and become especially skilled in reaching BOTTOM primitive-emotional brain to stop painful emotions automatically, reset reactivity and update for future responding. By utilizing reconsolidation keys, EPI's Brain-scan back and UPDATES enables key interventions to reprocess and target the often automatic, unwanted emotional pain response tied to troubling re-experiencing of past events like traumas. Emotional energy in responding is thereby freed up to be used in the present moment for post-traumatic growth opportunities. Clients enjoy learning about how the brain works in simple terms they can use, but most appreciated are the targeted results they achieve surprisingly quickly and painlessly.
The last 20 years have brought new paradigms for understanding rapid transformational change supported by neuroscience. The missing ingredient has been that new neuroscience breakthroughs haven't been integrated with clinical thought and practice. Emotional Pain Intervention (EPI®) provides this needed integration of science and art of change. Directly applying this new neuroscience in your clinical practice using EPI® techniques will enable you to understand and reach the Emotional Brain and Higher Thinking Brain in your sessions thereby using the whole brain to produce positive change.
Emotional Pain Intervention (EPI®) combines the art and science of transformational change psychotherapy to illuminate the essential key ingredients for an integrative brain change and produces rapid results. Through education of the brain/mind/body, EPI® empowers clients and gives them a new 'makes sense' understanding of what's actually going on and what can be done now (even decades after trauma has happened) with intervention to stop the emotional pain, clear and update trauma memories or beliefs.
By integrating the common non-specific factors and specific key ingredients for brain change, this unique treatment approach utilizes essential ingredients and keys to playing the organ for transformational change. The EPI® guideline, with its brain-changing conversation checklist, uses affective-cognitive neuroscience information processing as its theoretical underpinning; this easily combines with evidence-based psychotherapy techniques. Many therapists were thrilled to learn they can easily apply the EPI® guideline and still continue using their preferred methods such as CBT, DBT, MBSR, NLP, Hypnotherapy, EMDR, Brain-spotting, Tapping, ACT, Havening, BAUD (Bio-Acoustical Utilization Device) or Dr. Michas' preferred method of Rapid Resolution Therapy(RRT).
You will see first hand with clinical demonstrations and case studies how psychotherapy can rapidly bring brain and life change. Neuroscience is revolutionizing the practice of psychotherapy by giving a clearer understanding of the key ingredients that need to be included in our therapeutic work and illuminating the elements of change at a neuronal level. Most psychotherapists try to intervene with upper levels of mind (cognition and meta-cognition). Others, particularly psychologists like Dr. Michas, have spent years studying basic learning and memory processes. Since Dr. Michas was trained in the traditional Boulder Scientist-Practitioner model, she notes "I was drawn to the affective neuroscience research of Dr. Jaak Panksepp, author of "Archealogy of the Mind", who stated 'What is deeply unconscious are the automatic learning and memory processes of the brain'." Examples of the Cognitive-Affective neuroscience research coming out of the major university labs that inspired EPI® include Dr. Joe LeDoux's writings on "The Emotional Brain, The Synaptic Self, Anxious", Dr. Stephen Kosslyn's "Top Brain and Bottom Brain", or " Wet Mind"; Jeffery Schwartz's "You are not your Brain", and Richard Davidson's "The Emotional Life of Your Brain" and Dan Siegel's "Mindsight". These researcher's writings, along with others, inspire this EPI® applied to practice and using a brain-based model for intervention. Dr. Michas puts this preferred model of science into practice and action as she steps into the role of scientist-practitioner, neuro-psychotherapist and begins to doing skillful, intentional, results-driven interventions for brain change with EPI®. She welcomes an opportunity to teach others to have more brain-changing conversations in the sessions.
EPI® Introductory Course Outline
Reserve Your Spot
In this EPI® introductory course, you will be introduced to a new model for brain-based change supported by neuroscience and psychotherapy common factors research:
Get an understanding of the whole brain as an Organ heuristic and set-up for intervention to target the TOP, MIDDLE, and BOTTOM.
Learn a new conceptualization for playing the brain as an organ, and composing for whole-brain intervention.
Understand the primitive-emotional BOTTOM brain at a biological, instinctive, operational level.
See how bottom-up process interventions can work with top-down control methods of more cognitive or insight therapy approaches.
Neuroscience illuminates the keys to interventional brain change playing conscious and non-conscious brain systems.
Understand basic emotions of your clients and some neuro-scientific theories supporting the newer brain-based psychotherapy approach.
Promote both Emotional Intelligence and regulation abilities of the TOP brain and position to engage and play BOTTOM (primitive-emotional) brain with new awareness of the 7 core emotion-action systems supported by affective neuroscience research.
Experience first hand the enhanced interventional power and flexibility of working with the whole brain- Top-Down, Bottom-Up and everything in middle in psychotherapy sessions, plus receive EPI® session note template that can bring ease to your brain-based charting.
Get skilled in updating your client's "MIDDLE" Brain organ malfunctions, discover the Default-Mode Network's propensity for causing stuckness and emotional pain.
Now with the new EPI® guideline you're in a better position to reach, engage, play, intervene and change the whole brain and transform lives.
See how key interventions retooled from a variety of evidence-based psychotherapies can be used to focus a session on being intentionally brain changing with use of conditioning, deconditioning and reconditioning.
Neuroscience keys revealed to setting-up sessions so that trauma-memories, and core implicit/self-limiting beliefs can be reprocessed and updated using memory reconsolidation keys for brain-change.
Finally, see how the neuro-effective, whole brain playing and enhancing integration strategies of EPI® can boost both your interventional confidence in sessions and practice income by expanding outside of managed care constraints.
Neuroplasticity and brain change is not only possible it will happen, it can't not happen, if you understand the brain. Rewire the brain to act in healthier and optimal ways as it's already doing something adaptive to survive.
Finally, we'll show you how the neuro-effective strategies of EPI® can expand your existing practice outside of managed care constraints and give you a marketing plan.
This training is for Mental Health professionals only!
Emotional Pain Intervention 2018 Training Schedules
Friday, April 27, 2018 at 12 noon (CST) – 7 pm (Lunch included)
Saturday, April 28, 2018 at 9 am (CST) – 6 pm (Lunch included)
Sunday, April 29, 2018 at 9 am (CST) – 4 pm (Lunch included)
Friday, August 10, 2018 at 12 noon (CST) – 7 pm (Lunch included)
Saturday, August 11, 2018 at 9 am (CST) – 6 pm (Lunch included)
Sunday, August 12, 20178 at 9 am (CST) – 4 pm (Lunch included)
Registration Costs
Course price: $799 and includes CE credits.
Early Bird $100 Off Discount (Registration is received 4 weeks prior to training): $699
(Promo Code: EARLYBIRD)
Early Bird & Repeater $200 Off Discount (Must have taken a prior course): $599
(Promo Code: EARLYREPEAT)
Early Bird, Repeater & Refer a Friend $300 Off Discount (Must have taken a prior course): $499
(Promo Code: EARLYREPEATREFER)
Register Here
CEU Information
This EPI training provides 21 hours of continuing education contact hours. MindWorks Psychology, LLC (#50-19776) is approved continuing education provider Florida Board of Psychology and for Board of Social Workers, Licensed Mental Health Counselors/Licensed Professional Counselors, and Licensed Marriage and Family Therapists.
Instructor for the course:  Elizabeth A. Michas, Ph.D. is a Licensed Psychologist in the state of Florida (PY4751), founder of MindWorks Psychology, LLC and Certified Master Practitioner of Rapid Resolution Therapy and Advanced Clinical Hypnotherapy. Dr. Elizabeth Michas founded MindWorks Psychology, LLC. to provide consulting and training on how to integrate neuroscience breakthroughs into practice for mental health providers and coaches. Elizabeth has been in private practice with Michas, Valentine and Gill, Psychiatric Associates, in Fort Walton Beach, FL since 1991. Elizabeth's practice specializations include treatment of Post-traumatic Stress Disorder, eating disorders, anxiety, and trauma. Elizabeth also has experience in the application of mind-body medicine, neuroscience and integrative therapy approaches.
Cancellation Policy
You may cancel your registration and forward toward a future training, or by special request, receive a tuition refund less a cancel administrative fee of 10% of the total tuition. Occasionally, changes are made due to unforeseen circumstances. MindWorks Psychology, LLC will do everything possible to ensure participant satisfaction, Dr. Elizabeth Michas' liability is limited to the tuition fee.
What Clients Say
"Dr. Michas is extremely knowledgeable in the area of brain-based therapy approaches. Her concept of "playing the brain" is powerful, understandable, and useful. I am confident I will be utilizing her Emotional Pain Intervention with clients in the near future. This training has left me with a strong desire to attend more of her offerings in the near future. Thank you for sharing your wisdom and insights."
Debbie Hoeffner, LCSW, Fort Pierce, FL
"The EPI training provided the latest research on neuroscience and provided more understanding about how the brain works and the use of the whole brain."
Pamela A Earl, LMHC, Venice, FL
"This training was very well researched and informative. It provided a frame-work which I can practically use in working with a wide range of clients. Thank you for rekindling my interest in improving my therapeutic skills."
Barbara Keown, Ph.D., LPC, Auburn, AL
"I found the EPI conceptual model very useful it helped me integrate things that I learned from various sources over the years. EPI is an excellent road map to effective therapy!"
David D. Yaeger, Ph.D., Atlanta, GA
"Amazing, clear, concise presentation easy to follow and use right away."
Jean Griffis, Ph.D., Montgomery Village, MD
"I love the understanding of how the different parts of the brain work, what activates what, and how to explain thoughts, feelings and sensations, etc. to clients while addressing the bottom brain experientially."
Naomi Morgan, LMHC, Destin, FL
"I think it's very helpful to understand the brain-based science behind thoughts, emotions, or feelings when presented in such a clear understandable manner. Thank you for sharing your expertise with us."
Radford McGrath, LMFT, LMHC, NCC
"I appreciate and I'm excited about the simplicity of the theory of the brain as contrasted with many the past trainings I attended at my school where a speaker was brought in and it was so complicated I was discouraged to use neuroscience in therapy. Dr. Elizabeth Michas' model is easy-to-understand and practical. I value how it interacts with other interventions. It is "cutting-edge" brain science."
Diane Monteleone-Mastro, LMHC, NCC Roswell, GA
"What a fantastic training! It was packed full of useful information and the training venue was comfortable, enjoyable and had the best view of any training I've ever attended."
Rita Young, LMHC, Tampa, FL
"Provides an easy to understand framework for helping clients eliminate painful emotions and unwanted behaviors."
Nathan Kerr, LPC, Dacula, GA
"Really useful information and concrete things to do in practice. The 'playing the organ' model of Bottom, Middle, Top-Brain is so clear and easy to explain. It's a great way to organize how to use brain science to have a whole brain intervention that works. I got so much from the weekend with you. My brain has been updated and reset and I know I am going to be much more effective with clients. I really could go on and on about how valuable your EPI Training is to me. I feel new motivation. Thank you."
Rebecca L. Blevins, LMHC, New Smyrna Beach, FL
"This training gave me a solid conceptualization framework. I learned about the research that substantiates why the tools I am using work and how to implement them better. I will be doing more of her trainings for sure."
Jill Baillio, Ph.D., St. Petersburg, FL
"EPI was an exciting opportunity for me to get a better understanding of how my own mind works, learning about myself enables me to be more comfortable in my work with those who come to see me for help."
Harold Durham, MEd, LPC., Granbury, TX
"Excellent training and a superior presenter! I learned new skills for use in my practice. I highly recommend Dr. Michas. She is warm, inviting, funny, entertaining, but most of all, she is brilliant! Loved the course."
Lynda Hammond, LPC, Dawson, GA
"The EPI training is an amazing balance of education, opportunity for questions and experience."
Jean Griffis, Ph.D., MFT, Montgomery Village, MD
Dr. Michas has created a model that joins the science of the brain with common curative factors in psychotherapy. After training with her I'm confident that I can be effective in eliminating emotional pain.
Melinda Paige, Ph.D., LMHC, LPC, CPCS, NCC, Atlanta, Georgia
A must attend training for any clinician who wants to impact positive and lasting change in how their clients feel and think. Their clients can understand what actually causes stress/distress, so self-blame can be significantly reduced or eliminated all together.
Sophia Greiner, LCSW, CAP, ICADC, Spring Hill, Florida
Dr. Michas presents a heuristic model that uses neuroscience to explain the critical role of emotions upon behavior and memories. She cleverly models the techniques throughout the workshop ensuring that participants stay calm, clear and connected. By using a "See-One, Do-One, Teach-One" approach, practitioners leave with the confidence of not only understanding the model but be able to practice it immediately with their patients.
Timothy J. Aycock, Ph.D., Licensed Psychologist, Georgia
The presentation is well organized and fills a much-needed gap between understanding theories and what we do in practice. Love the idea of incorporating this Emotional Pain Intervention (EPI®) framework with what we already know.
Carole Lovell, PsyD, LCSW, Cookeville, Tennessee
With my seven years of advanced training in trauma work, Elizabeth's presentation The Neuroscience Keys to Transforming Trauma established a clear, research based framework and biological science understanding of the process I have been using all these years.
Kathleen Gierhart. LMHC, CAP, RTR, Gainesville, Florida
Elizabeth solidified the therapy process with her Emotional Pain Intervention(EPI®) framework, starting with Jaak Panksepp's Affective Neuroscience research on emotional networks through combining eclectic therapies to effect transformational brain change. And simplified the necessary psychotherapy factors, utilizing brain science.
Mae Young. EdS, LPC, Memphis, Tennessee
I am so much clearer as a therapist as what and how to be transformational in my work. Ever since I worked with Elizabeth in a small group experience at Rapid Resolution Therapy(RRT) Level 3 advanced training, I have been excited about training with her. She has encouraged, explained and clarified transformational therapy into a useful tangible interventional model that allows me to use all I have learned before to be powerfully effective. I have been to 3 trainings and plan on many more. The location on the beach is amazing and well worth effort.
Sheila McKeon, MA, LPC, North Carolina
Dr. Michas is a talented and compassionate teacher. Her course is not only valuable to the practitioner's knowledge but has immediate benefits for clients. She is able to combine very practical tips with a profound understanding of the underlying neuroscience. I can hardly wait to help my clients stop smoking and get some sleep!
Carol Hayes, ClearMind, LLC, Savannah, Georgia
Frequently Asked Questions
What's the best course for me to take first?  
Best to take the Introduction to EPI® first. The new 'explain the whole brain as an amazing organ' conversation is based of cutting edge neuroscience that is only covered in depth in the Introduction to Emotional Pain Intervention (EPI®).
Where do I fly into?
The airport closest to training (10 minutes away) is now called Destin/Fort Walton Beach (airport code: VPS), also Pensacola (airport code: PNS) and Panama City Beaches(airport code: ECP) are within 1.5 hours away.
What's training like?
Find out what others are saying about MindWorks Psychology trainings by clicking here.
Workshop Location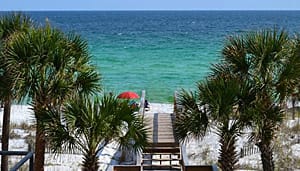 Travel and accommodations costs are not included and should be made independent of course registration.
The training will be held at The Breakers on Okaloosa Island in Fort Walton Beach, FL.
The Breakers
381 Santa Rosa Blvd.
Fort Walton Beach, FL 32548
Phone: (850) 244-9127
http://www.breakersfwb.com
Contact: Ethan Whited – Ask for special rate
If you prefer to stay at a local hotel, the Courtyard Fort Walton Beach – West Destin and the Best Western are located within walking distance of our training.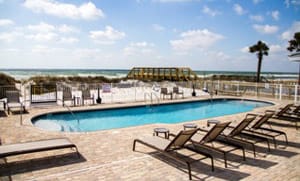 Courtyard Fort Walton Beach-West Destin
414 Santa Rosa Blvd
Fort Walton Beach, FL 32548
Phone: (850) 244-2222
Contact: Irene Lopez at Irene.Lopez@marriott.com – Receive 15% Off
Best Western – Okaloosa Island
380 Santa Rosa Blvd
Fort Walton Beach, FL 32548
Phone: (877) 243-9444
www.bestwesternfwb.com