Brain-Based Hypnotherapy Advanced Training Course
Advanced Brain-Based Hypnotherapy training, an option for those with prior hypnosis basics training. Hone skills with variety of client presenting problems. Learn when and how to integrate hypnotic interventions. This advanced training introduces the Change Language Boot Camp so you'll gain expertise in the power of words to transform.

Reserve Your Spot Get $100 off by using the promo code: EARLYBIRD!

In this training, we'll accomplish the following objectives:
Explore the benefits of hypnotic relaxation interventions to target an increase in brain responsiveness and open brain for change (updating).
Learn when and how to use hand inductions.
Receive coaching while you practice integrating hypnotic techniques that use the hand into sessions.
Engage the whole brain and maximize results.
There will be time available to practice and shift the attitude to I can do it now!
2018 Training Schedule
January
Saturday, January 27, 2018 at 2 pm (CST) – 8 pm (Optional: 1 pm welcome lunch)
Sunday, January 28, 2018 at 8 am (CST) – 8 pm (Lunch & Dinner included)
Monday, January 29, 2018 at 8 am (CST) – 6 pm (Lunch included)
Note extended time schedule to allow for time to practice your skills. Refreshments will be available throughout the day and lunch will be provided.
Limited to the first 10 registrants, so register early! This training is for Mental Health professionals only!
Registration
Fee for the entire course & CE credits is $799. Take advantage of Early Bird discount of $100 off by registering four weeks prior to the training date.
Promo Code: EARLYBIRD
Fees for each course must be paid at the time of registration.
Or, if you prefer, send a check to:
MindWorks Psychology, LLC
235 Carmel Drive
Ft. Walton Beach, FL 32547
Book Now
CEU Information
Brain-based Hypnotherapy Basics Course and Brain-based Advanced Course participation together fulfills the basic training requirements toward the 50 hours recommended by Florida Board of Professional Regulations to practice hypnosis. The training also meets standards of the National Board for Certified Clinical Hypnotherapy for professionals seeking certification by the board.
Continuing Education credit for this program is awarded by Commonwealth Educational Seminars (CES) for the following professions:
Psychologists: Commonwealth Educational Seminars (CES) is approved by the American Psychological Association (APA) to offer continuing education credit programs. CES maintains responsibility for this program and its content. Psychologists receive 25 hours of continuing education credit upon completing this program.
Social Workers: CCES, provider #1117, is approved as a Provider for Social Work Continuing Education by the Association of Social Work Boards (ASWB) www.aswb.org, through the Approved Continuing Education (ACE) program. CES maintains responsibility for the program. ASWB Approval Period: 10/5/15 through 10/5/18. Social Workers should contact their regulatory board to determine course approval.
Social Workers participating in this course will receive 25 clinical continuing education clock hours.
Licensed Mental Health Counselors/Licensed Professional Counselors: Commonwealth Educational Seminars (CES) is entitled to grant continuing education credit for LMHCs/LPCs in the following states: AZ, AR, CA, CO, CT, DE, FL, GA, HI, ID, IL, IN, IA, KS, KY, ME, MA, MO, NE, NH, NJ, NM, NC, OR, PA, RI, SC, SD, TN, UT, VT, VA, WA, WI, WY. CES maintains responsibility for this program. LCPCs/LPCs completing the program will receive 25 continuing education hours of credit.
Licensed Marriage and Family Therapists: Continuing education credit for Licensed Marriage & Family Therapists is awarded in the following states: AL, AR, AZ, CA, CO, CT, DC, DE, FL, GA, HI, ID, IN, IA, KS, ME, MD, MO, MT, NE, NH, NJ, NM, NC, OR, PA, RI, SC, SD, TN, UT, VT, VA, WA, WI, WY. CES maintains responsibility for this program. Marriage and Family therapists completing this program will receive 25 CE hours of credit.
Become a National Board Certified Hypnotherapist
Become a National Board Certified Clinical Hypnotherapists (NBCCH). There are several ways they can receive an application for certification by NBCCH:
1. Obtain an application through NBCCH's website at: http://www.natboard.com/index_files/Page358.htm
2. Request an application by emailing: admin@natboard.com
If you need assistance or have questions, please call Ron Klein at 301-608-0123.
What Clients Say
"Professionally, I must say that I have put what I learned from you to use right away after training, and I am so much more comfortable using hypnosis every day and haven't had a script in my lap since your class! It was so beneficial and made me much more confident and capable of using RRT and hypnosis effectively. I am so grateful to have found you and hope to be able to join you in your beautiful condo again for training when things slow down a bit for me."
Trish Adams, LCSW, Port Orange, FL
"Wonderful class on implementing the various techniques in a brain-based way.  Looking forward to implementing this into my practice and using a brain-based model to treat clients."
Nathan Kerr, LPC Dacula, GA
Cancellation Policy
You may cancel your registration and forward toward a future training, or by special request, receive a tuition refund less a cancel administrative fee of 10% of the total tuition. Occasionally, changes are made due to unforeseen circumstances. MindWorks Psychology, LLC will do everything possible to ensure participant satisfaction, Dr. Elizabeth Michas' liability is limited to the tuition fee.
Training Location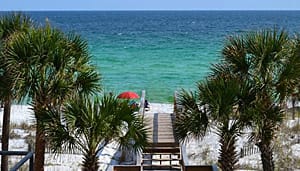 Travel and accommodations costs are not included and should be made independent of workshop registration. Options for accommodations are listed below.
The training will be held at The Breakers on Okaloosa Island in Fort Walton Beach, FL.
The Breakers
381 Santa Rosa Blvd.
Fort Walton Beach, FL 32548
Phone: (850) 244-9127
www.breakersfwb.com
Contact: Laura Finnegan – Ask for special rate
If you prefer to stay at a local hotel, the Courtyard Fort Walton Beach – West Destin and the Best Western are located within walking distance of our training.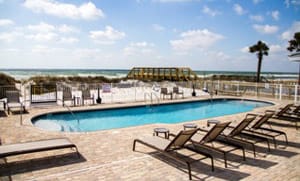 Courtyard Fort Walton Beach-West Destin
414 Santa Rosa Blvd
Fort Walton Beach, FL 32548
Phone: (850) 244-2222
Contact: Irene Lopez at Irene.Lopez@marriott.com – Receive 15% Off
Best Western – Okaloosa Island
380 Santa Rosa Blvd
Fort Walton Beach, FL 32548
Phone: (877) 243-9444
www.bestwesternfwb.com