February 7 – 9, 2019 – Brain-Based Hypnotherapy Training (Basic): Understand more about how and why hypnosis is the ideal accompaniment for teaching clients about how the mind works and it's relationship to the brain and body.
February 9 – 11, 2019 – Brain-Based Hypnotherapy Training (Advanced): Hone skills with variety of client presenting problems. Learn when and how to integrate hypnotic interventions.

2 Day Neuroscience Keys to Transforming Trauma (15 CE credits).
Join in the revolution to transform trauma treatment, end emotional pain for good, and get your clients to resolution. Don't get left behind using outdated theories or techniques that make clients worse, so they stop coming for treatment, and feel they are hopeless. Start integrating into clinical practice what the newest brain science says works. You'll get the keys to a brain-changing conversation for enhancing both integration and rapidly ending emotional pain.
MindWorks Psychology, LLC is unique in that it offers new and innovative Brain-Based Coaching Services, involving step-by-step instruction on neuroscience to promote rapid changes in emotions, behaviors, thoughts to achieve optimal nervous system balance, stress proof your brain and body, clear heartbreak, reach peak performance in career and relationship.
Do you have trouble getting rapid, lasting change for clients?
Find out if you're:
Using the most effective interventions.
Helping clients access their whole brain for healing.
Promoting neuroplasticity.
Or are you committing neuroplastic malpractice?
Get your FREE self-assessment when you fill out the form below.
Psychotherapists! Click below to receive upcoming training announcements and Brain-Changing Conversation blog posts from Dr. Elizabeth Michas of MindWorks
Psychology, LLC right in your email box.
2019 Trainings
January
January 18 – 19 EPI-Trauma Resolution
Learn More
January 20 1-Day Hypnotherapy for Trauma Resolution
Learn More
---
February
Get 50 HOURS for CERTIFICATION with both courses:
February 7, 8, 9 Brain-based Hypnotherapy Basic
Learn More
February 9, 10, 11 Brain-based Hypnotherapy Advanced
Learn More
---
March
March 1, 2 and 3rd Introduction to Emotional Pain Intervention
Learn More
View All Trainings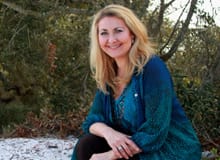 Dr. Elizabeth Michas is licensed as a Psychologist in the state of Florida (PY4751) since 1992. Her clinical practice at Michas, Valentine & Gill Psychiatric Associates includes psychological and neuropsychological assessment in addition to her primary focus of psychotherapy. Her specialty areas include treatment of trauma, PTSD, anxiety disorders, and eating disorders.
What Clients Say
Dr. Michas has created a model that joins the science of the brain with common curative factors in psychotherapy. After training with her I'm confident that I can be effective in eliminating emotional pain.

Melinda Paige, Ph.D., LMHC, LPC, CPCS, NCC
Latest Blog